The Rottler S80A machines combine cutting edge control technology with proven traveling column machine tool dry surfacing technology to give the world's most advanced surfacing machines available today.

Traveling column design proven for decades in Rottler engine block machining centers reduces floor space requirements and improves accuracy of surface finish.

The S86A is designed for surfacing from the smallest to large heavy duty diesel heads and blocks. The S85A is ideal for a job shop that does a wide variety of engines including diesel.

The S85A model is designed for surfacing from the smallest to automotive and small diesel heads and blocks. The S85A is ideal for the requirements of the performance racing engine builder and production engine remanufacturer.

The programmable downfeed with multiple passes is ideal when large amounts of material need to be removed in one set up. Angle milling and weld removal are also easily done in one cycle.

Direct Drive Ball Screws and Linear Roller Bearing Slideways on vertical and horizontal movements combine to give precise motion control resulting in precision surface finish.

Full Steel Enclosure surrounds the machine and keeps the work area clean and free of chips and protects operators from moving machine parts.

Electrical Enclosure mounted on the side of the machine allows the back of the machine to be installed against a wall reducing floor space requirements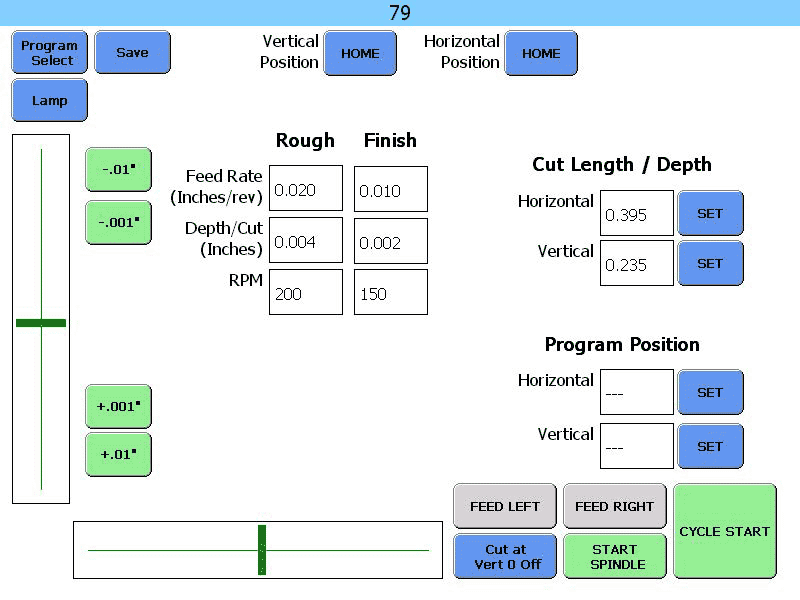 Over four decades ago, Rottler pioneered automation and programming by utilizing electronics and computers. Today, the S80 Series Surfacing Machines incorporate the latest ClearPath Integrated Servo Touch Screen Control Technology into a Dry Surfacing Machine capable of surfacing a wide variety of materials and with features such as multi pass automatic machining. Rottler touch screen control technology make the machine easy and fast to learn and operate.
Станки на изображениях могут содержать опциональное оснащение